How to create blur/Black and White/ Different background in image/Photo in MacBook / MacOs/ iMac ?
How Convert ordinary Image into Potrait Image in MacBook / MacOs/ iMac ?
Blur n Bokeh is a tool to give highlight and focus to your images by blurring or editing the background of your image. This can be done either manually or automatically. With automatic, you could use presets for different effects like Lightroom-like presets, or create your own by adjusting the parameters further on in Blur n Bokeh.
Blur n Bokeh is a tool to give your image a stunning effect. This makes it great for anything related to photography.
Blur n Bokeh provides you many filter effects to the selected area or the background. You can easily modify the values to make your photo more stunning.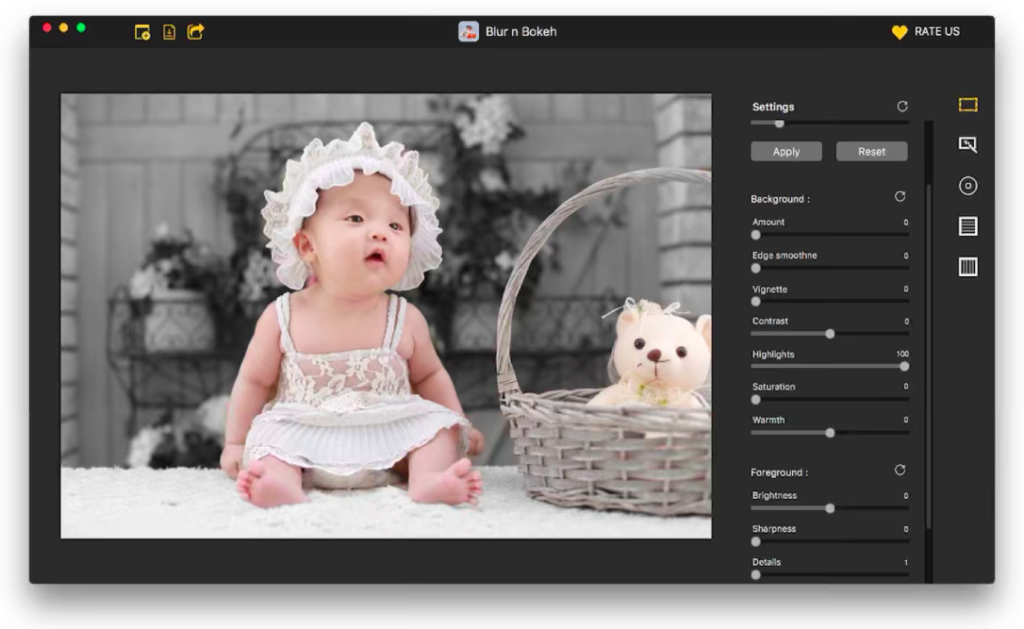 Our blur n bokeh effect is a unique way of generating a bokeh or out of focus effect in your photos. You can select the area by clicking on a point you would like to have blurred, or set the radius and click "Set" to use this effect on an entire image or selection.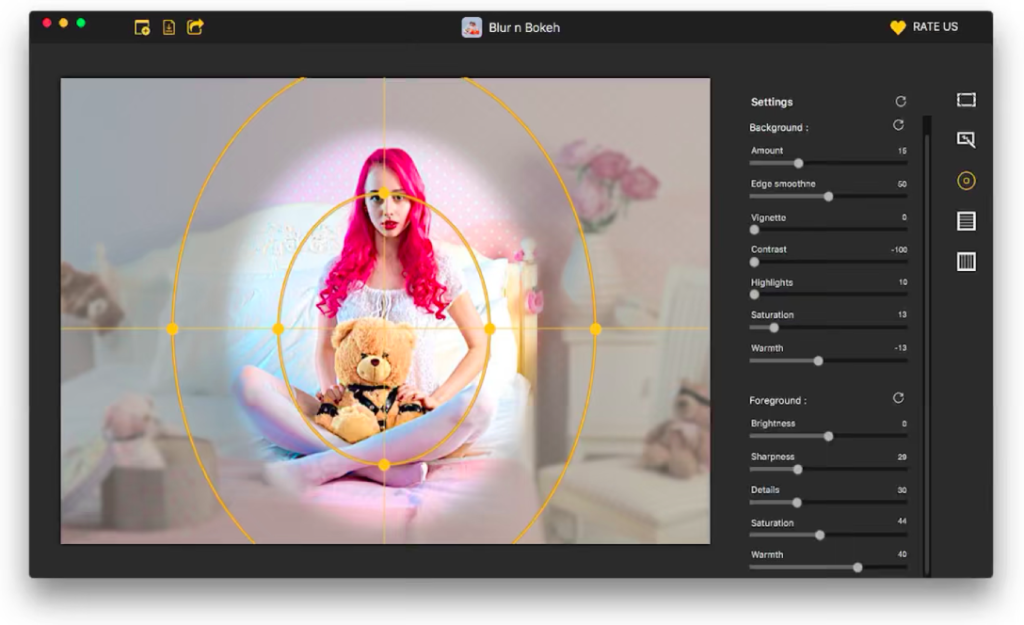 The smart edge-preserving algorithm gives best result to make the output image looks realistic. The blur feature helps to blur out large objects and reduce their visibility, while the bokeh feature adds a soft focus effect to the image by blurring out the background.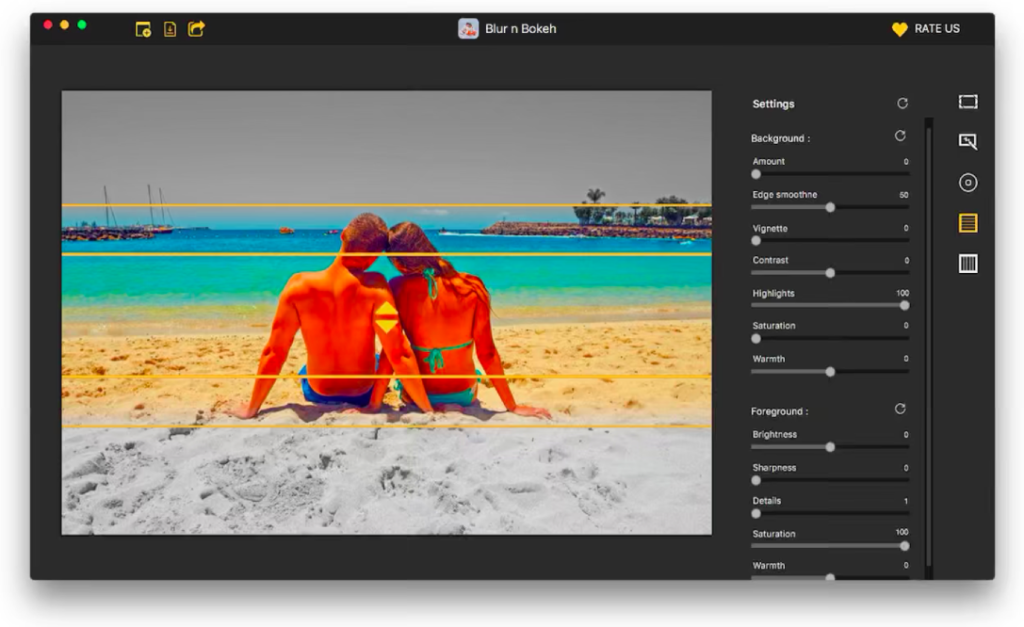 Blur n Bokeh gives you the ability to edit the blur and bokeh of your image before applying the effect. We provide several filters that allow you to modify the highlighted and background area in your image.
Blur n Bokeh is a RAW processing tool that supports almost 50 Raw image formats. Blur n Bokeh allows you to convert and edit photos at work or in your free time, then export them as high quality images or print them directly on your printer with minimal effort.