How to edit or remove EXIF data of Photos or Images in MacOs / MacBook?
Batch Exif Editor is a powerful tool that allows you to change tons of Exif data in single click. You can easily change the location of picture to anywhere and also delete exif data from thousands of photos.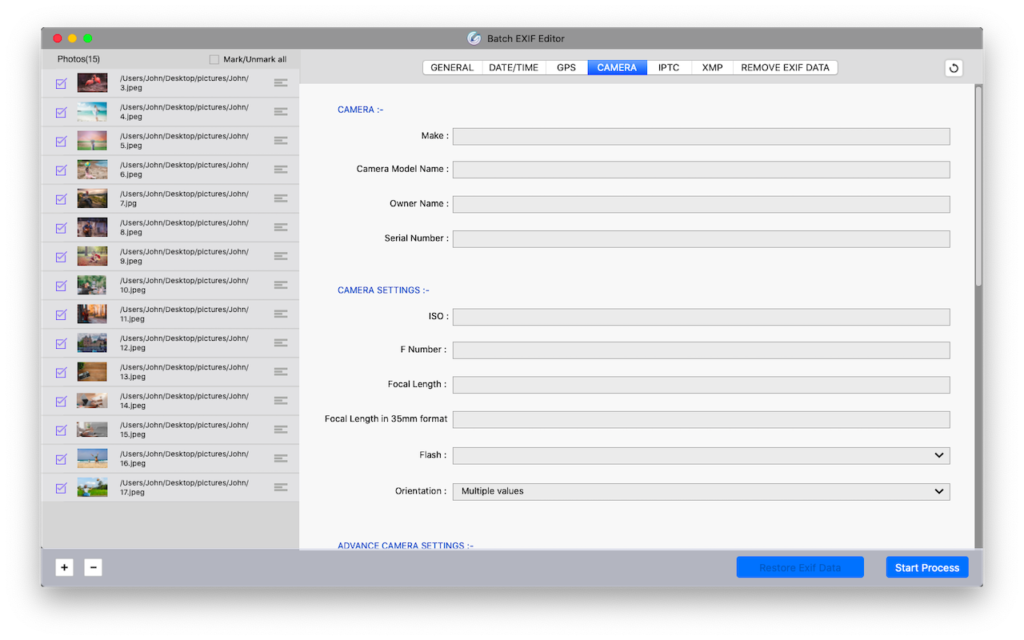 This powerful, yet simple, program can handle all of your photo editing and batch job needs. It has been designed to be extremely user friendly and in my opinion is one of the best batch image editing tools available.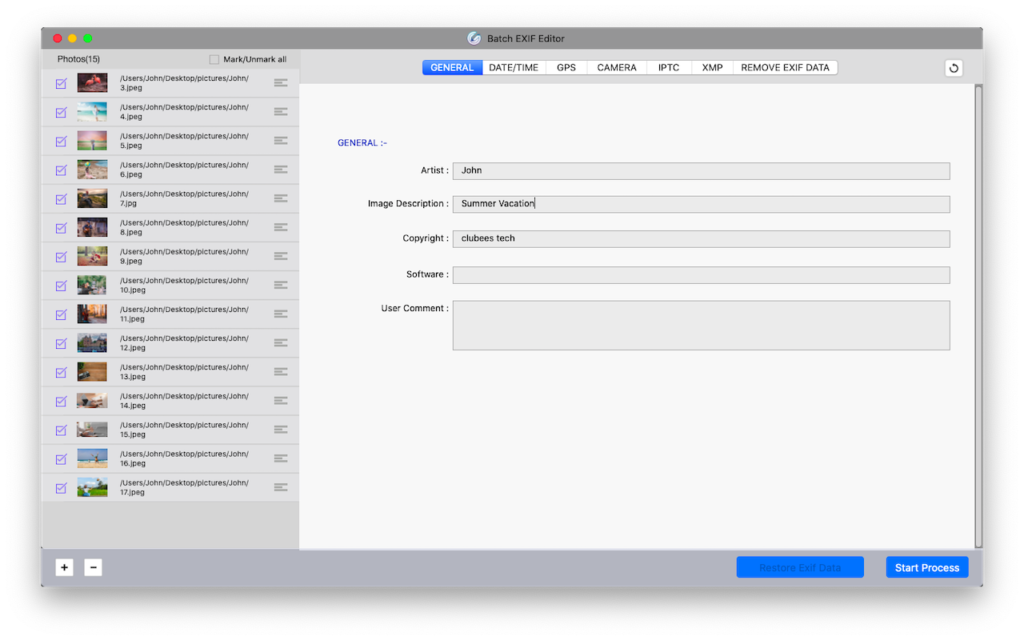 Batch Exif Editor is an easy-to-use and powerful batch exif editor. You can modify, remove and get the correct date & time information of more than 1000 photos with one click.
Batch exift editor is a component of batch image editing software by CluBees Tech. It allows you to batch edit your images.Earlier version of the program was very basic, but now it has been updated to make it even more user friendly.
Batch Exif Editor is a powerful batch photo metadata editor for all your photos and image files. It can remove or strip all the Exif metadata from images, and replace it with photo data if needed. Batch Exif Editor Pro comes with basic metadata like IPTC keywords (title, author etc.) and EXIF tags (Copyright, GPS and GPS coordinates etc.).